On 15th August Martin Manley killed himself and left a sprawling website explaining his decision. Yahoo took the site down calling it a violation of its terms of service.
Activists claiming affiliation with the hacker group Anonymous have set up a website of their own,
martinmanley.org
, providing a mirror version of the original site and adding a message of sympathy for Martin and his loved ones. The activists say they don't condone suicide but believe Manley deserves to have his writings preserved after his death.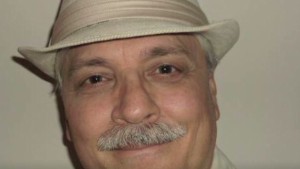 Martin Manley included photos throughout the website he built to explain the reason why he chose suicide. He wrote "
Today is August 15, 2013. Today is my 60th birthday. Today is the last day of my life. Today, I committed suicide. Today, is the first day this site is active, but it will be here for years to come.
Before I get into the nuts and bolts of this site, I first must say to those whom I have a special bond with, please don't think that I didn't consider your feelings. I'm sorry... very sorry for the hurt and pain I will have caused by my actions. In all probability, I won't be able to justify it to you - at least not today. Maybe someday you will come to understand... better. If not today, maybe someday you will be able to read what I've said and learn why. Maybe someday you will be able to forgive me. I love you!
Not only do I look 60, I think 60, I act 60, I'll never have to see myself at 70 or 80, thats a good thing."
At 5 a.m. he entered a police station parking lot in a suburb of Kansas City, Kansas, walked to a spot beneath a tree on its far south end and pulled out his phone.
He dialed 911.
He said this:
"I want to report a suicide at the south end of the parking lot of the Overland Park Police Station at 123rd and Metcalf."
Never before in the history of human communication have suicide notes been such a public affair, easily accessible to the masses and potentially lasting forever.
"Let me ask you a question," Manley wrote on his website, which he divided into 34 categories and 44 subcategories. "After you die, you can be remembered by a few-line obituary for one day in a newspaper when you're too old to matter to anyone anyway ... OR you can be remembered for years by a site such as this. That was my choice and I chose the obvious."
Martin Manley's sister, Barbie Flick is trying to reach Yahoo to get the site restored. She gave the following statement:
"I am very saddened that Yahoo would dishonor my brother's contract that he made with them. I learned from my brother posthumously that he had worked on this web site for over a year. Martin had been a very private person in many ways. It was incredibly important to him that all who cared for him be able to see who he really was. I speak for all of his friends and family, when I say that we want to be able to have access to this site.
A cursory read will tell the reader that Martin was not advocating suicide for others. There is nothing offensive about his site. While it is painful for me, I believe that he handled the topic very appropriately. Since Martin did have a pre-paid contract with yahoo for the next five years, I am pleading with Yahoo to either republish the site, or allow the family to have the files so that we can find another way to carry out Martin's wishes."
While the original website is still unavailable, you can read the website as set up by the activist on
martinmanley.org
May his soul RIP.
Mena
Reference: cnn.com, althouse.com and slate.com